Fay Phillips Vintage

Town Coast Country
New stock has arrived in our Etsy Shop
We've added lots of new vintage stock to our Etsy Shop, "ClassicountryLiving".
FAY PHILLIPS VINTAGE
IN
NARBERTH
WILL BE AT
MANORBIER CASTLE
FOR
"VINTAGE BY THE SEA"
ON THE
22nd & 23rd JUNE 2013
OVER 20 VINTAGE STALLS
ORGANISED BY
LUCY, "P'TITES CHOSES"
AND
EMILY, MANORBIER CASTLE
TWO DAYS OF VINTAGE FUN AND FROLICS
SET IN THE BEAUTIFUL SURROUNDINGS OF MANORBIER CASTLE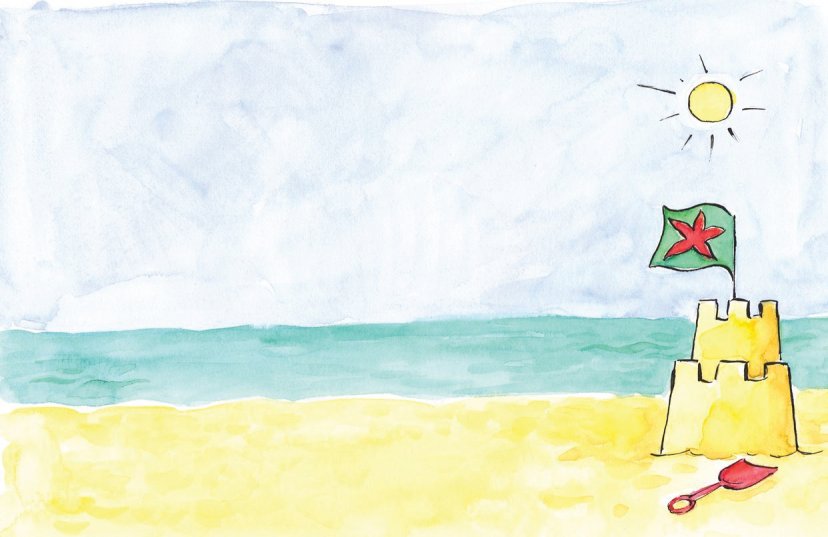 Narberth was full of smiley faces yesterday
There was so much to do.......
The Annual Plant Sale and local fayres
We were wondering would these lovely people visit our little shop tucked away at the top of town
Guess what......we were not disappointed!
You lovely people piled in and we all had some fun and laughter :)
Thank you for making our day
See you soon!
XXX
A VERY MERRY CHRISTMAS TO ALL OUR CUSTOMERS
ITS BEEN QUITE A YEAR!
SO WE ARE TAKING TUESDAY, WEDNESDAY, THURSDAY AND FRIDAY OFF THIS YEAR BUT WE WILL BE OPEN ON SATURDAY 29th DECEMBER 2012
CLOSED SUNDAY, MONDAY AND TUESDAY
REOPEN ON WEDNESDAY 2nd JANUARY 2013
BUT YOU CAN VISIT US AT THE MALTHOUSE ANTIQUES CENTRE WHICH IS CLOSED CHRISTMAS DAY, BOXING DAY AND NEW YEARS DAY (ALSO CLOSED SUNDAYS)
A GREAT BIG THANK YOU TO ALL OUR CUSTOMERS IT WAS GREAT MEETING ALL THE VISITORS TO NARBERTH AND HAVING SUCH LOVELY COMMENTS LAST WEEK IT MADE OPENING ON SUNDAYS REALLY WORTHWHILE
MERRY CHRISTMAS!
SEE YOU SATURDAY!
XXX
OUR OPENING HOURS THIS YEAR ARE:-
1ST DECEMBER - 24TH DECEMBER
TUESDAY-SATURDAY 10.30am-5pm
WE WILL BE OPEN ON
 SUNDAY 16TH DECEMBER 11am-4pm
SUNDAY 23RD DECEMBER 11am-4pm
PLEASE NOTE WE WILL BE CLOSED AS USUAL ON MONDAYS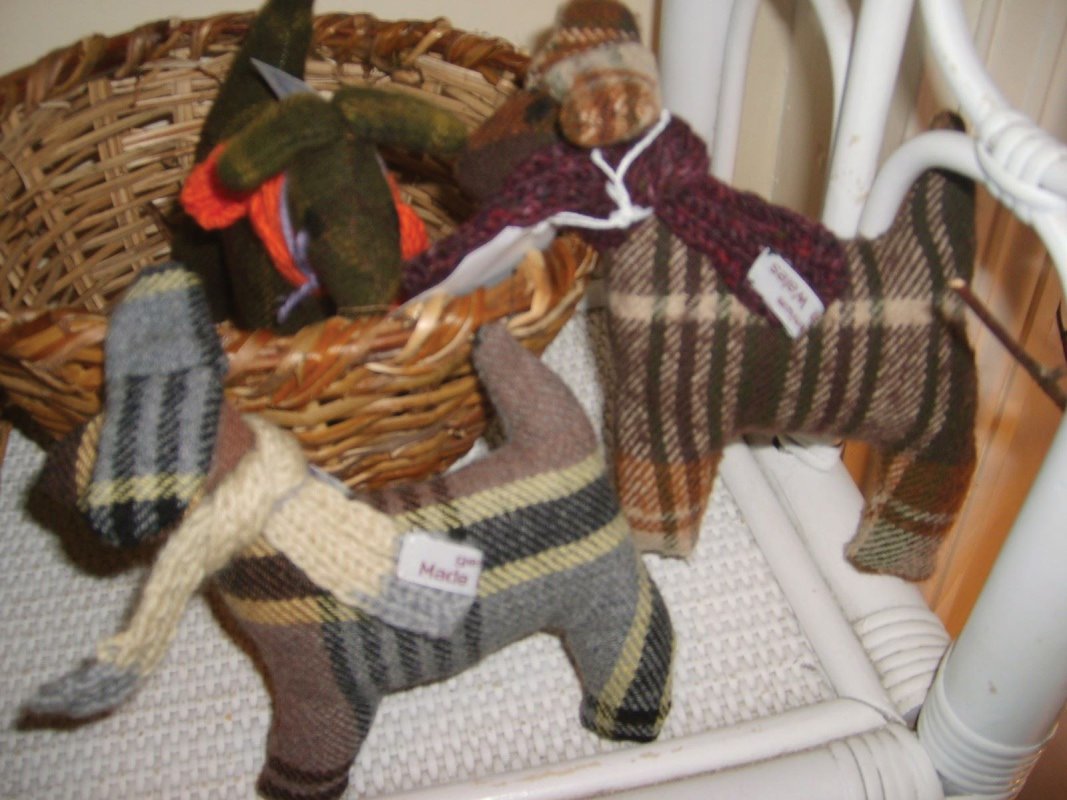 WE ARE SO PLEASED THAT JEANNIE MADE HER MARK LAST WEEKEND AT THE SELVEDGE MAGAZINE WINTER FAIR
CONGRATULATIONS JEANNIE!!!
WE HAVE RECOGNIZED AND ADMIRED JEANNIE'S TALENT FOR SOME TIME
GORGEOUS LITTLE HANDMADE "TERRIERS" FROM VINTAGE WOOLLEN FABRIC AND ABSOLUTELY DELIGHTFUL HANDKNITTED DOLLS
BUY THEM AT OUR SHOP AT 2 NORTHFIELD ROAD, NARBERTH
OR WHY NOT CONTACT JEANNIE DIRECT
LINK AVAILABLE FROM OUR SISTER WEBSITE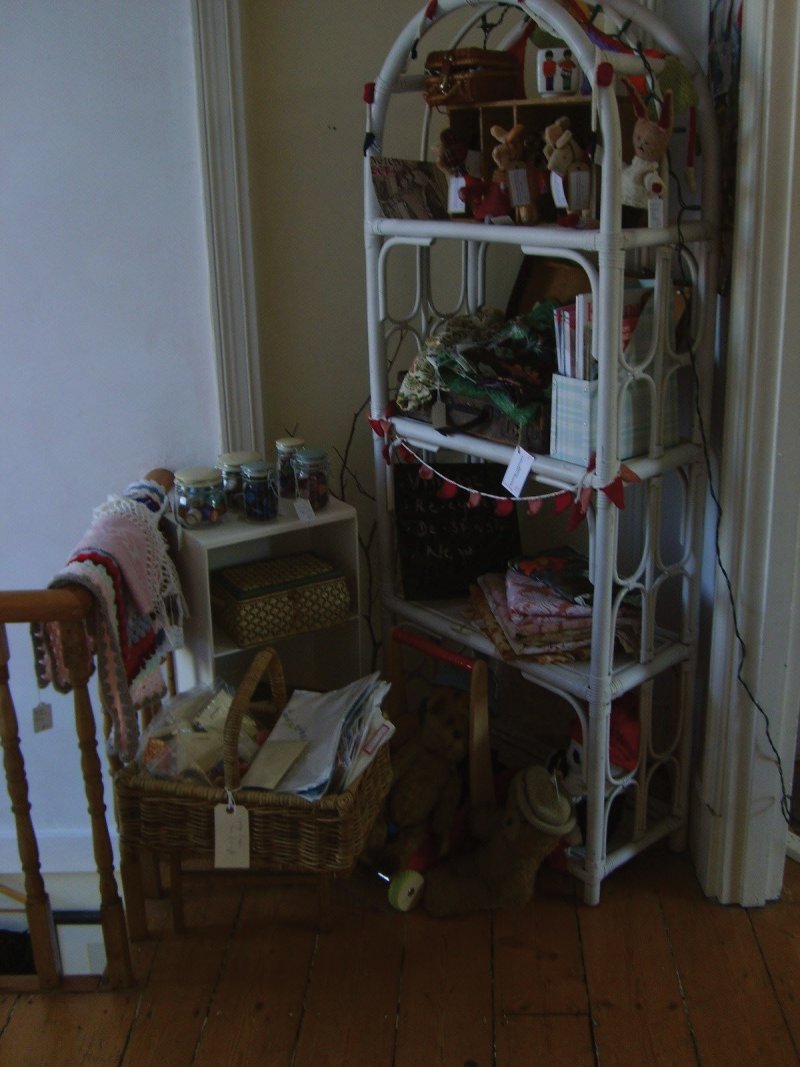 WE ARE SHOWING OUR SPOTS AGAIN THIS YEAR
PLEASE JOIN IN TO RAISE LOTS OF MONEY FOR
 THE CHILDREN IN NEED APPEAL
THIS YEAR WE ARE RUNNING
 A COMPETITION TO
 NAME
 THE CHILDREN IN NEED BEAR
"? BEAR" WILL BE DISPLAYED IN OUR WINDOW NEXT WEEK
£1 PER ENTRY
ALL MONEY DONATED TO CHILDREN IN NEED
THE CORRECT NAME WILL BE ANNOUNCED AT
4.00PM
ON
FRIDAY 16TH NOVEMBER 2012
THE WINNER WINS THE BEAR
(ONLY TO A GOOD HOME!)
PLEASE, PLEASE, PLEASE!
 DONATE TO THIS WONDERFUL CHARITY
XXX
A GREAT BIG THANK YOU TO ALL OUR CUSTOMERS WHO POPPED IN FOR A BROWSE AND ENDED UP WITH SOME BEAUTIFUL PURCHASES OVER THE WEEKEND
THIS WAS OUR BUSIEST DAY SINCE WE HAVE OPENED!
MET SOME LOVELY PEOPLE ON THE SATURDAY AND SUNDAY
ITS GREAT TO BE APPRECIATED
 AND
 WE APPRECIATE OUR CUSTOMERS
SEE YOU SOON!
IF YOU ARE ON HOLIDAY IN GLORIOUS PEMBROKESHIRE AND LOVE YOUR VINTAGE FINDS POP IN AND SEE US AT:-
 2 NORTHFIELD ROAD, NARBERTH
 OR
VISIT US UPSTAIRS AT:-
THE MALTHOUSE ANTIQUES CENTRE, JUST OFF THE HIGH STREET
WE WERE SO THRILLED TO HAVE RECENTLY BEEN MENTIONED AND RECOMMENDED BY
COUNTRY LIVING MAGAZINE
 AND
 THE GUARDIAN NEWSPAPER
 AS ONE OF THE SHOPS TO VISIT IN NARBERTH
WE BELIEVE IN A FRIENDLY WELCOME AND OFFER VINTAGE AT SENSIBLE PRICES
WE WOULD LOVE TO SEE YOU AND YOU ARE WELCOME TO BROWSE AND FIND A LITTLE TREASURE TO ADD TO YOUR VINTAGE COLLECTION
/